Living Will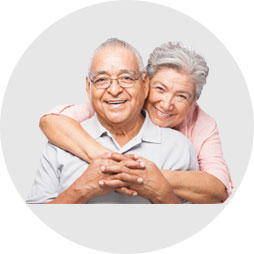 Essential in the event you become unable to make medical decisions for yourself

Specify your wishes regarding end of life medical care and treatment

Grant a person you trust the power to make medical decisions on your behalf
Pricing and Details
$19.99
EstateGuidance can save you time and money by helping you prepare reliable legal documents from your home or office without the expense of a lawyer. Simply answer an easy-to-understand questionnaire and we take care of the rest. Once you have completed your living will, you can make unlimited free revisions.
Getting Started
What is a Living Will?
A Living Will details your wishes regarding artificial life support and other end-of-life medical decisions when you are unable to make these decisions on your own. A Living Will ensures that your wishes are known and protects your family from having to make difficult healthcare decisions for you. Additionally, every Living Will created on EstateGuidance.com also includes optional provisions allowing you to appoint a person you trust to make healthcare decisions for you in the event you are unable to do so yourself (commonly known as a healthcare power of attorney).
Why Do I Need a Living Will?
A Living Will allows you to control the medical care you'll receive if you're unable to directly communicate on your own. If your health declines to the point that you can no longer communicate with others, the person named in your medical power of attorney will make decisions and communicate for you.
Anyone meeting the following criteria should consider creating a Living Will:
Anyone that has strong opinions about the medical care they receive and thinks their wishes may not be honored
Senior citizens
Anyone who's concerned about their end of life medical care
People who have been diagnosed with terminal illnesses, as well as people who are worried about losing their cognitive abilities
Checklist for Getting Started
Before creating your Living Will, you'll want to have the following handy:
The name and address of the person you would like to appoint to make healthcare decisions for you
The name and address of an alternative person you would like to make healthcare decisions for you in the event your first choice is unable or unavailable to act