Last Will and Testament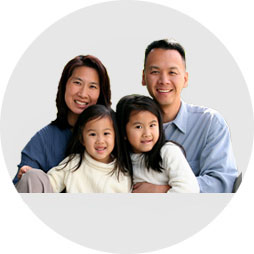 Name a guardian for your minor children

Simple and clear asset distribution to family members, individuals, and charities

Create a trust to ensure your children's financial security

Provisions to provide for the care of your pets
Pricing and Details
$19.99
EstateGuidance can save you time and money by helping you prepare reliable legal documents from your home or office without the expense of a lawyer. Simply answer an easy-to-understand questionnaire and we take care of the rest. Once you have completed your will, you can make unlimited free revisions.
Getting Started
What is a Last Will & Testament?
A Last Will and Testament is a legal document used to tell the world who you want to receive your property and assets at the end of your life. If you have young children, your will can also be used to name a guardian to raise and care for your children after your death, as well as to create a trust to ensure your children's long-term financial needs are met. A Last Will and Testament is also used to select a person to manage your estate after your death.
Who Needs a Last Will and Testament?
Every adult who owns property or has children should consider creating a Last Will and Testament. This is particularly true if you:
Want to control how your estate is distributed after you die
Have assets, such as a home, checking, savings or retirement accounts that you own either solely and/or do not have any named beneficiaries
Have children under the age of 18
Have loved ones you would like to provide for after you are gone
Want to leave money to a charitable institution after you die
Have no close family and do not want state intestate succession laws to leave your property to distant relatives or have your estate held by the state as unclaimed property until a distant relative is located and the property claimed
Checklist for Getting Started
Before creating your Last Will and Testament, you'll want to have the following items handy:
A list of all your assets, as well as the approximate value of each item
Full names of each person or charity that will be mentioned in your will
A list of each person you would like to leave specific gifts to (i.e., a car or piece of jewelry)
Full names of the people you'd like to name as executor, guardian, and/or trustee if you have minor children